This is a 'repost' from my MySpace....last year's holiday.
This is my little tree. 20 bucks on clearance from Menards. Pre-lit and folds up. It's so easy to put up – I just transfer from my garage to my living room. Add ornaments from 1 box and voila! Instant Christmas.
This is my stocking. I've had it since I was 3.
This is my ornament I painted my favorite color when I was two (notice the 1973 date). The front doesn't look much better. It's comforting I have blossomed into a better artist in the last couple decades.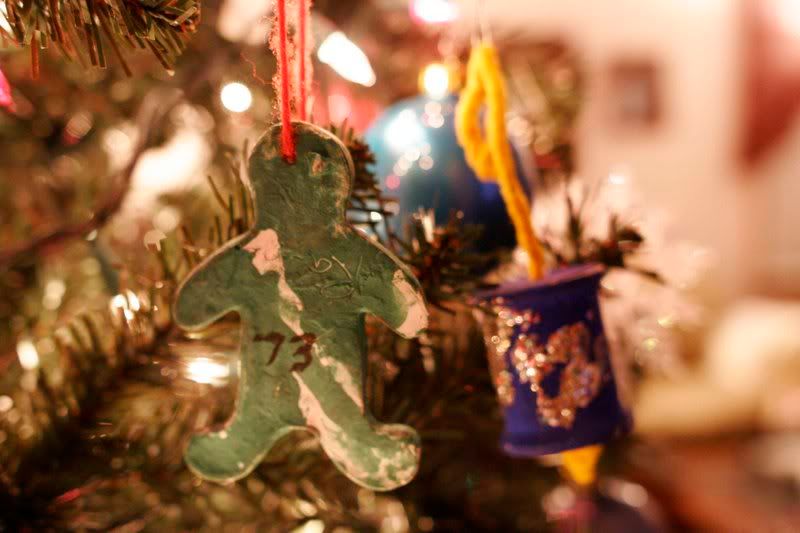 This is the thimble I painted when I was about 4. Getting better, although my color scheme leads me to believe I was once a bear fan (blue and gold) BLASPHEMY! (see above on the right to my gingerbread man)
Here is my felt ornament I made in 2nd grade….Yes that's me in the homemade red gingham dress.
Each year, my family of girls go to the city (Chicago – where else?) and go to the kindlemart, the German market where crafts, food and atmosphere are abound and rich with heritage and made with love. I get an ornament every year. Thus, I have many ornaments and memories to match. Here are some I've bought.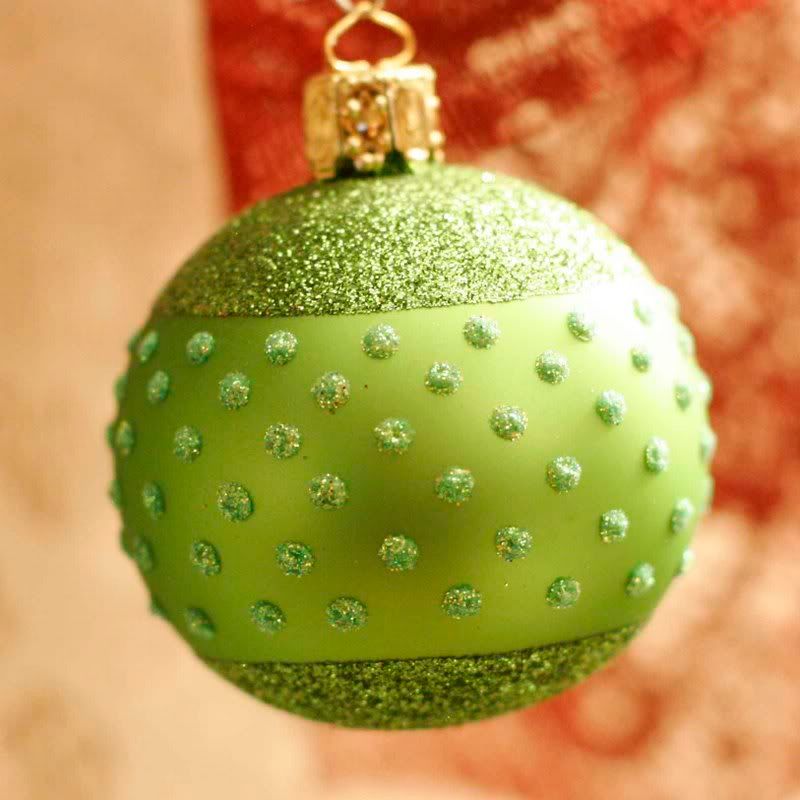 This is the favorite one I've bought.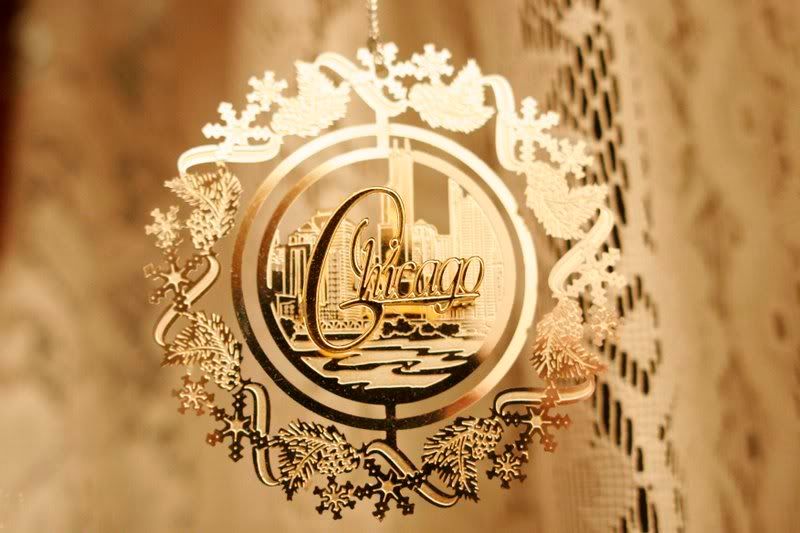 Here is some my sister and I made with paints and clear globes.