This is a repost from last late spring while training for the Breast Cancer 3-day in August......
As I've been spending more and more time in the city lately because I've been training for the 3-day, my brain seems to kick into ADHD mode and as I walk, I begin to have weird thoughts race through my mind to pass the time. A great song on an ipod apparently isn't always enough to keep me occupied.
I was on the southern end of my loop near the Field museum a few weeks ago and as I got to about the 3 mile mark, I began to notice my body's way of telling me that I'm not 24 anymore. Knees clicking, gentle soreness in my hips, etc. I sat down on a bench to rest and gather myself again and hopped back on the path. My next leg I got to one of the many parks and began to notice how many different types of places to put my tired butt in this city. I started craning my neck as I walked to see how many I could count. It didn't occur to me to actually take a picture of each one until I was half way done with my day, but have counted well over 20 different types of places to sit besides the ground just on my 13 mile jaunt.
Here are a few…….metal, stone, marbel, concrete, wood, wrought iron. Circular, steps, flat, angled, slabbed, curved. This city is amazing to me. I wonder if each park has its own contract for outdoor furniture. Each must have their own because each park or 'rest area' is different by way of seating.
I guess if you're tired enough, you'll sleep anywhere, even on the cold stone, or on the damp ground. I agree with the guy on the sun basking on the grass, as I have my own fave spot.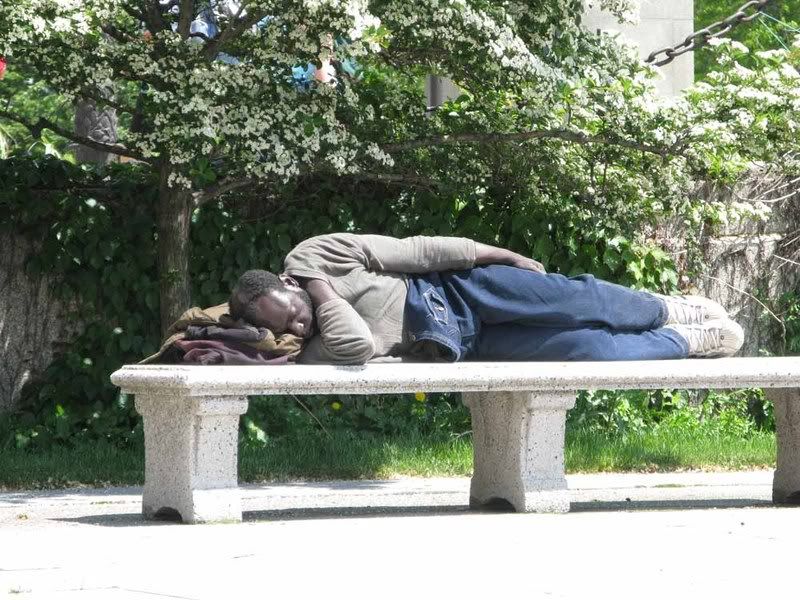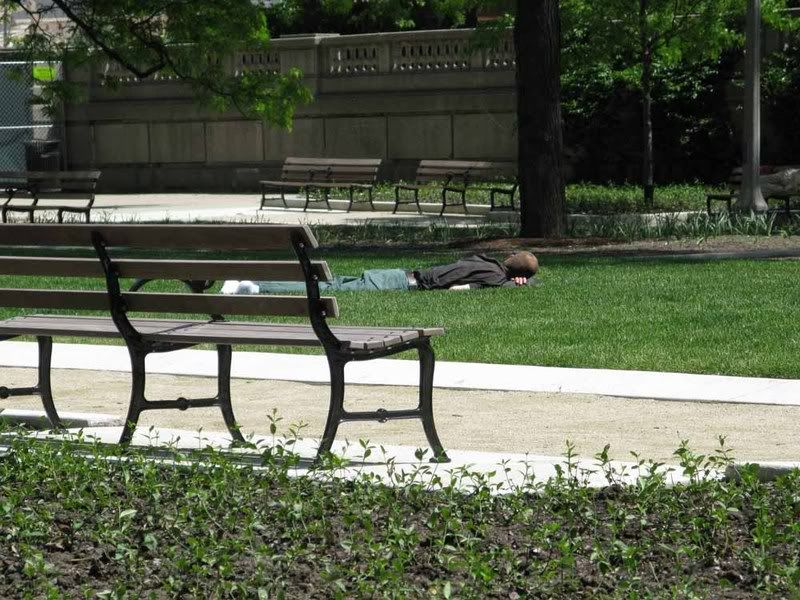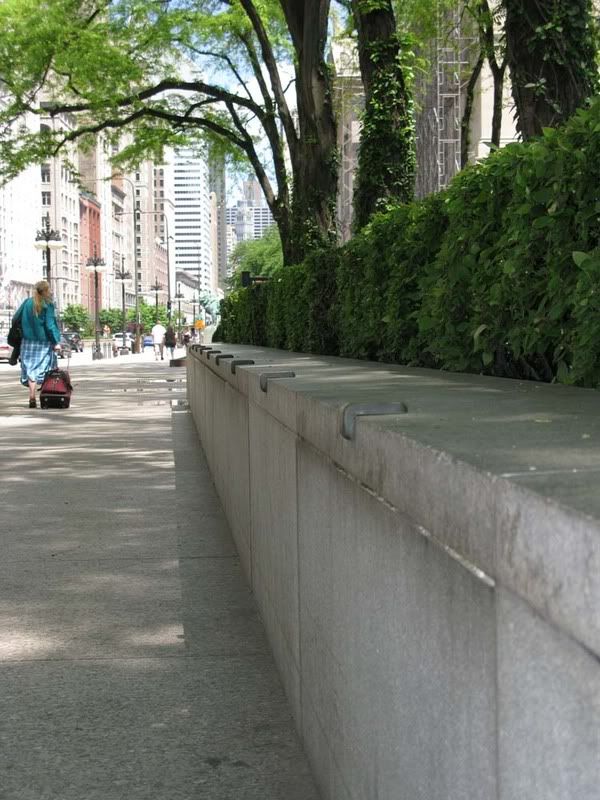 Of course, sometimes, the ground is the best place. This is where I am partial to. My 'spot' is at Millennium park between the gardens in between the bean and the fountains on the ramp. The side bank is angled and is great for lying flat but gives you the ability to still see everything going on, and it's shaded during the day if you pick the right angle.
So, there it is…..a tiny little part of trivia for the butts of the world. How many benches ARE there in the city? I guess until I count them all, I'll just have to keep visiting!
Part 2…..the north….